Our Fluid and Handling Closed-Loop Systems
TruFlow distributes White Knight's metal-free closed-loop control systems. These systems can withstand high temperatures, pressures, and flow rates, while minimizing the risk of deadhead and suction lift! 
White Knight's closed-loop systems provide complete control of high purity chemical processes and delivery systems. They simplify process automation to save customers' time and resources while reducing costs by eliminating the need for expensive pressure systems.
Support in Real Time to Improve Sales
White Knight's closed-loop systems feature the CPC-1 controller, high-purity pump, and pulse dampener. They automatically compensate for system variables, such as chamber valve operations or filter loading, to provide complete control of chemical delivery and recirculation processes. They improve system repeatability and simplify process automation to reduce costs and increase yields.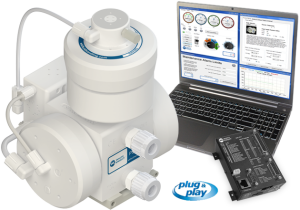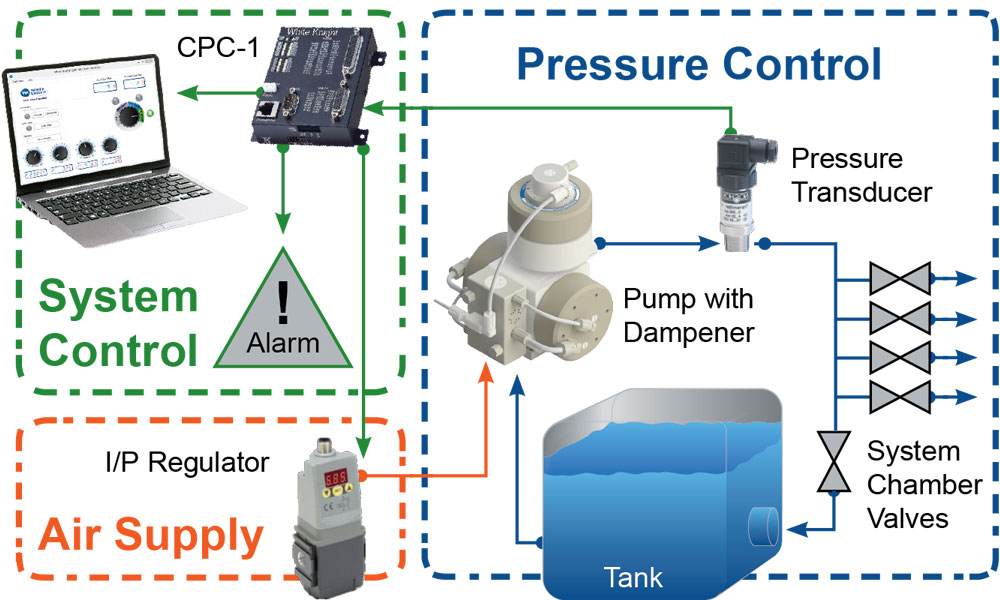 Flow or Pressure Control System Setup
The controller signals an electro-pneumatic proportional regulator, which applies air pressure to the pump to pressurize the fluid line. Sensors signal the CPC-1, which makes adjustments and repeats the closed-loop process. The CPC-1 also communicates to alarms, PLC, or Windows-based computer, allowing it to integrate into various tool designs.